This Summit has already been held. Please visit our current Innovation Summit.
Discounts are offered for teams of 3 or more people from the same company.
In the early 1990s, when time-to-market pressures swept across the globe, it created a backlash on the subject of innovation. Individual developers and their corporations alike asked and continue to ask, "how can I/we be more innovative when I/we have less time? Overlapping the projects is not a practical answer." This backlash resulted in a great deal of invention on the subject of innovation during the past fifteen years. As much literature was published on innovation as was published on time-to-market during this period. In the 1980s, only a few innovation techniques existed. Today, there are dozens of techniques and some software packages that facilitate innovation and innovative thinking. Yet, companies struggle with how to innovate. Many have simply renamed their "product development processes" to be "innovation processes" in the hope that a new identity will facilitate innovative thinking. This struggle has come to the forefront of industry issues in 2005. To address this rapidly growing industry need, GGI decided to package some of the approaches and materials that we use in our consulting practice into a public seminar that we are calling the Innovation Summit.
The Innovation Summit consists of 8 modules. Discounts are offered for teams of 3 or more people from the same company.
The Innovation Summit - Eight Modules
The goals of the Innovation Summit are: to help corporate innovation leaders: to sort out "innovation processes" from "innovation tools and techniques," to understand what has happened during the past fifteen years on innovation, to inventory the range and population of tools/techniques/software available today, and to put it all in a context for corporate leaders so specific actions may be taken to improve a company's innovativeness and inventive abilities.

The Innovation Summit - Coursebook
This 500-page Coursebook aims to cover the range of topics around the subject of innovation that are of interest to persons responsible for directing and managing innovation at the corporate and business-results levels. This is the material that underlies GGI's 3-Day R&D-Product Development Innovation Summit which was first offered to the public in January 2006.
The first section of the R&D Innovation Summit Coursebook contains industry benchmark information about: product selection and intellectual property management and decision processes, pipeline yield rates from ideation to commercialization, relative innovativeness of tools and techniques used by today's product developers, top management short list of practices that fuels R&D productivity, and an inventory of "all" innovation tools in the marketplace today.
The second section contains more in-depth information about four major innovation-enablers: Lead User Analysis, Six Hats, Triz, and Semantic Processing. The second section also contains more in-depth information about: Trade Secrets, Trademarks/Servicemarks, Copyrights, and Patents.
The third section contains information on five subject areas that are part of an overall innovation environment: additional software such as self assessment and DSS and IP management, insourcing and outsourcing innovation, metrics and measures for innovation environments, and reward and recognition processes and mechanisms. The Summary highlights the contributions of five prominent books in the field of innovation that are used by corporations. The brief Conclusion indicates the places in product development processes where the use of innovation tools may have the best impact, along with positioning innovation strategically, and within technical and product management functions.

Summit Dates
| | | |
| --- | --- | --- |
| | Tuesday December 5, 2006 | 9:00AM - 5PM |
| | Wednesday December 6, 2006** | 8:30AM - 5PM |
| | Thursday December 7, 2006 | 8:30AM - 3PM |
| | |
| --- | --- |
| | ** Following Wednesday's program, ipCapital Group will host a wine and fine cheese reception from 5:30 to 6:30 PM in Zachariah's Restaurant in the Summit hotel. |
Testimonials By Prior Innovation Summit Attendees

Additional testimonials may be found here.
"This has been an excellent eye opening experience about current trends across various industries. Very helpful to define future decisions in setting future corporate engineering organization direction and strategies."

-Richard Knowles, CTO & VP R&D, ArthroCare Corp.

"I have started looking at innovation as a deliberate process that needs to be followed through from inception to elaboration to implementation."

-Dinesh Venugopal, Director of Engineering, Marimba BMC Software

"Thought provoking. You have to check your current thinking at the door."

-Greg Myers, Director, Quality BMC Software, Inc.

"Gives great tools to take back look to implement."

-John Rost, Manager, Regulatory Affairs, Crown Packaging Technologies

"Good general overview of product development process and options to generate ideas. Good content. Well organized."

-Sherlene Bagley, Product Director, Portfolio Development Healthpoint, Ltd.


"An eye opener survey of tools, techniques, and methodology to stimulate innovation."

-Michael Davis, Director of Technology, IP HID Global

"The innovation summit provided a good overview of tools and techniques that can be used to improve innovation at any organization."

- Brian A. Yokum Founder & CTO Home Automation, Inc.

"These lessons learned will clearly make the difference between true success and extinction due to global competition."

- Louis Bonhomme Manager, R&D Millipore Corporation

"This seminar brought together some of the brightest, most experienced innovation leaders from a broad range of global industries. It was an excellent networking opportunity."

-Thomas Mills VP, Marketing & Business Development Severn Trent Services

"Overall the course was excellent. An excellent overview of the tools available to deploy."

-Kraig Tabor Director, Advanced Process & Product Snap-On Tools

"While it is still evolving, I think this workshop is very enlightening and was worthwhile."

-Frederick Kernen VP, R&D TallyGenicom

"Overall the course was excellent. An excellent overview of the tools available to deploy."

-Jay Johnson VP, Product Development, Transcoma Medical

"Even though I am new to product development the seminar was quite understandable, but very rich in information and facts."

-Alejandro Garcia, Director, Application Development, Wolters Kluwer Law & Business
Summit Faculty
Bradford L. Goldense, NPDP, CMfgE, CPIM, CCP [seminar leader]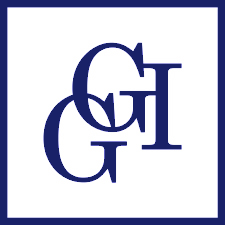 is Founder and CEO of Goldense Group, Inc. [GGI], a twenty five-year old Needham Massachusetts consulting and education firm concentrating in advanced business and technology management practices for line management functions. Mr. Goldense has consulted to over 150 of the Fortune 1000 and has worked on productivity improvement and automation projects in over 400 manufacturing locations in North and South America, Europe, and the Middle East. Abbott Laboratories, Bayer, S.C. Johnson, Ford, General Motors, John Deere, Phillips, Carrier, Molex, United Technologies, Bose, and Shure are representative among GGI's clients. Mr. Goldense is an internationally recognized expert on both rapid product development and R&D metrics. Brad has been an invited guest on Alexander Haig's World Business Review, and has appeared on PBS The Business & Technology Network, and on CNBC, and has authored or been quoted in over 150 articles in industry trade press. Brad is the Worldwide President of the Society of Concurrent Product Development [SCPD], and on the Worldwide Board of Directors for the American Society of Engineering Management [ASME]. View a more complete biography on GGI Staff page.
John R. (Dick) Power, PMP, CFP [instructor]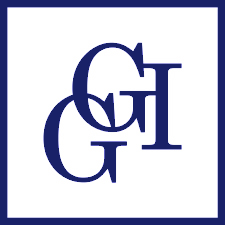 is Director of Executive Education at GGI. Mr. Power has been practicing in the advanced and new product development and production areas for over 30 years. He is highly experienced in project management of large and complex high technology products from Initial phases through production, distribution and sustaining support. As a US Army Signal Corps Officer, retiring as a Colonel in 1992, he was a leader in acquisition of electronic systems. More recently, Dick worked at GTE (before its merger with Bell Atlantic to form Verizon) as Director of Total Quality for the Government Systems Group and later as Corporate-wide program manager for information security. View a more complete biography on GGI Staff page.
Donald M. Stewart [instructor]

has been practicing in the marketing and new-product business strategy areas for the past thirty-five years, and in the concurrent engineering area for the past fifteen years. Mr. Stewart worked for twenty years with Teradyne, Inc. Teradyne is the leading U.S. designer and manufacturer of semiconductor test systems. Don held a variety of positions at Teradyne including product manager, sales manager, sales engineer, and market support engineer. Mr. Stewart holds a BS degree in Electrical Engineering from MIT, and an MBA degree from Harvard Business School. View a more complete biography on GGI Staff page.
John E. Cronin
Best Practice IP Management


is Managing Director and Chairman of ipCG. Capitalizing on a life long study of creative and inventive thinking processes, business strategy development, and transaction negotiations, John has created the unique ipCapital System methodology, which extracts and documents invention, identifies opportunity and risk, drives transactions to completion, and creates significant market value from intellectual property (IP). John has led ipCG from a small consulting practice to the largest professional services firm of its kind, serving over 350 clients since 1998. Prior to founding ipCG, John was a distinguished inventor at IBM for 17 years. As a member of the senior technical staff and the prestigious IBM Academy, John led an intellectual asset team that spearheaded efforts to produce and manage the development of IP. Eventually known as "The IBM Patent Factory," this select group supported the division that increased IBM's annual licensing revenue from $30 million in 1992 to more than $1 billion in 1997 and every year thereafter. John holds a BSEE, an MSEE, and a BA degree in Psychology from the University of Vermont. Additionally, John is a member of the Advisory Board for Color Kinetics.
Summit Location
The seminar will be held at the Four Points Sheraton in Norwood, Massachusetts. The Four Points/Norwood is equidistant between Boston and Providence on major U.S. Route 1. One can fly into either Logan Airport in Massachusetts or T.F. Green Airport in Rhode Island, each about a 45 minute ride. (Less expensive airfares are potentially possible through T.F. Green Airport, as well as less traffic congestion en route.) There are several fine restaurants within walking distance, more within a short hotel shuttle ride. A major attraction of this hotel is its food. The General Manager is a former chef and the head chef is a name in the Northeast. "One Bistro," at the Four Points/Norwood, is a locally renowned restaurant and nighttime hotspot. One of New England's largest brand name discount shopping malls is just a short ride south on Route 1.
A block of rooms have been reserved for this conference. Hotel reservations must be made by Friday, November 3, 2006 to ensure availability. GGI's block of rooms will be released back to the hotel after this date.
Summit Brochure
There is a single brochure for the Innovation Summit. The brochure includes a brief description of each module. Discounts are available for teams with 3 or more people registering from the same company.
Summit At-A-Glance
The Innovation Summit Agenda, Table of Contents of the Coursebook, and the Biographies of the three Instructors are portrayed in a single document for a quick read.
Register
This Summit has already been held. Please visit our current Innovation Summit.
In the event your plans change after you register, GGI will refund your registration through end-of-business EDT Friday, November 3, 2006. Please note that a 5% credit processing fee will be deducted from your refund if you do choose to cancel.
Note: Currently, The Wisdom iStore cannot distinguish between services and physical products for sale. If you type in 'MA' as your state in the Shipping Information, the system will automatically add a 5% tax onto your total. The Innovation Summit is a service. When we settle your transaction, we will credit the sales tax added and you will not be charged a sales tax. We will not charge sales tax on services.