GGI Staff
Bradford L. Goldense
, NPDP, CMfgE, CPIM, CCP
President & CEO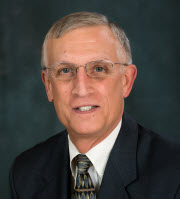 Brad Goldense is Founder and CEO of Goldense Group, Inc. [GGI], a thirty-one year old Needham, Massachusetts consulting and education corporation concentrating in advanced business and technology management practices for product strategy, management, development, and commercialization. Mr. Goldense has consulted to over 200 of the Fortune 2000 and has worked on productivity improvement and automation projects in over 500 manufacturing locations across North America, South America, Europe, Asia, and the Middle East.
Mr. Goldense is a retired member of the graduate engineering school adjunct faculty at the Gordon Institute of Tufts University in Medford, MA, after lecturing and teaching for nineteen years. He holds a BS in Civil Engineering from Brown University and an MBA focused in Cost Accounting and Operations from Cornell University. Brad is a certified New Product Development Professional [NPDP] by the Product Development and Management Association [PDMA], a Certified Manufacturing Engineer [CMfgE] by the Society of Manufacturing Engineers [SME], a Certified Computer Professional [CCP] by the Institute for Certification of Computer Professionals [ICCP], and is Certified in Production and Inventory Management [CPIM] by the American Production and Inventory Control Society [APICS].
Brad is Founder and past President of the Society of Concurrent Product Development [SCPD], the successor organization to the Society of Concurrent Engineering [SOCE] that spawned from IBM in the early 1990s. After fifteen years of volunteering to further the principles of concurrent engineering and product development, Mr. Goldense turned the organization over to a group centered in 3M in 2006. He retired from the board in 2012. A number of periodicals and international organizations spawned from SOCE and SCPD efforts that continue today. Many corporations have adopted concurrent values.
Mr. Goldense is a past member of the Board of Directors of the American Society for Engineering Management [ASEM], a past chapter president of SME's Computer & Automated Systems Association and a past SME regional officer. He was a member of SME's National Technology Council. In that capacity, he wrote much of today's CMfgT and CMfgE examination. He maintains his memberships in APICS, SME, ASME, ASEM, IEEE, and ACM dating to the 1990s and before; and PDMA and ISM since the early 2000s. Mr. Goldense served for six years on Cornell University's Technology Transfer Committee and the Cornell Johnson Executive Committee.
Brad has appeared on Alexander Haig's World Business Review, and on Public Television, PBS The Business & Technology Network, and CNBC. He has authored or been quoted in some three hundred articles on competitive product development and manufacturing with known industry publications such as Business Week, CFO, Design News, R&D Magazine, Product Design & Development, Purchasing, and others. He currently writes "Goldense On Product Development," the inside back page article for Machine Design, a monthly Penton Publishing magazine.
Mr. Goldense is a Subject Matter Expert in Product Strategy, Marketing, R&D, Product Development, Advanced Purchasing and Manufacturing, and the integration of these functions to create, develop, and commercialize winning platforms and products for medium and large companies.
Prior to founding GGI in 1986, Mr. Goldense held positions at Index Group [the Cambridge-based think tank that spawned "reengineering, now part of CSC], Price Waterhouse Consulting, Texas Instruments, and his family's engineering business.
Brad enjoys woodworking, landscaping, reading, boating, and is an avid fresh water fisherman.
---
Michael D. Bessette
Affiliate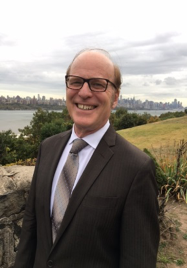 Michael D. Bessette has been practicing engineering and technology management in the chemicals, plastics, and materials industries for over thirty-five years. His experience includes central research and development, divisional product development, general management, and international management roles where he was responsible for setting strategy and resultant corporate financial performance.
Mike began his career as a development engineer designing polyurethane foam rollers and belts for electrophotographic printing with Rogers Corporation, one of America's oldest ongoing companies. Subsequently in supervisory roles, he oversaw technology transfer of these products to Rogers' joint venture in Japan - Rogers Inoac Corporation. Later, as R&D technical manager and group manager for Rogers' Polymer Products, he directed the development of thermoset composites, including phenolics to replace metal parts in the automotive industry. He also had responsibility for intellectual property in this highly competitive field. Subsequently, Mike became VP and GM of Rogers Durel Division, then Senior VP and GM of Rogers' Advanced Circuit Material business.
Mr. Bessette was also appointed to be Managing Director of Rogers Inoac Corporation. In that role he lived in the USA and Japan and traveled extensively throughout Singapore, China, and numerous pacific rim countries.
As SVP Mr. Bessette was part of Rogers corporate executive team and held responsibility for one of the largest operations in terms of corporation revenues and profits.
In his role of Director of Technology, Mr. Bessette led the identification and development of future company technologies and products. Rogers Corporation is a public company that provides products to global markets in high performance foams and advanced circuit materials for communications, computer, transportation, imaging and consumer markets. Mr. Bessette also held a similar responsibility as Chief Technology Officer (CTO) of Inoac USA Inc, a subsidiary of Inoac Corporation of Japan, which develops, manufactures, and sells polyurethanes, plastics, elastomers, composites, and advanced specialty materials.
Across his several technical lead and management roles, Mr. Bessette headed patent strategy programs and directed patent enforcement to drive business growth. He led the explosive growth of a new business enabled by patented technology that was made to be highly profitable through the innovative use of exclusive ODM and OEM agreements.
Mr. Bessette holds a BS in Chemical Engineering from Northeastern University and a MS in Chemical Engineering from the University of Connecticut. Additionally, he minored in Polymer Science and Engineering at the University of Connecticut. His thesis on the rheology of polyurethane was published and cited in several scientific and technical journals.
---
John R. Power
Affiliate
John R. (Dick) Power has been practicing in the advanced and new product development and production areas for over fifty years. He is highly experienced in project management of large and complex high technology products from initial phases of technology evolution through production, distribution and sustaining support.
Mr. Power served as a US Army Signal Corps officer for thirty years, retiring as a Colonel in 1992. For most of that career he was a leader in acquisition of electronic systems for the Army, serving as a Procurement Officer, Agency Manager, Product Line Manager and Major System Program Director. In his role as the Program Manager for the Army Mobile Subscriber System, Colonel Power was responsible for a $4.3 Billion program that developed, produced, tested and distributed a complete combat mobile telephone system to the Total Army. Noteworthy is the fact that the system was delivered on time and within budget, passed its field tests, and performed powerfully during Desert Storm. Previously Colonel Power had headed product development and production/deployment efforts for the Army's family of Automated Test Support Systems.
Mr. Power worked for eight years with GTE Corp.; four years in the GTE Government Systems Corp. where he was Director of Total Quality. In that capacity Dick lead the company through its quality transformation and ISO 9001 certification, he organized and coordinated their benchmarking activities, and he provided consulting and facilitation to product development and reengineering teams. He subsequently became the GTE Corporate program manager for information security and remained there until GTE's merger with Bell Atlantic to form Verizon Corp. Dick has established contacts with telecommunications and technology product companies around the world from his military acquisition and benchmarking experiences.
Mr. Power holds a BS degree in Business Administration from Northeastern University and an MBA from Babson College. He is a graduate of the Defense Systems Management College Systems Acquisition course and the Industrial College of the Armed Forces. He also holds a Diploma in Financial Management from Boston University. He is currently a Certified Financial Planner certificant (CFP) and was previously certified as a Project Management Professional (PMP).
---
David G. Meeker
Affiliate
David G. Meeker is an authority on the application of Design for Manufacturing and Assembly (DFMA) and its role in new product development. His areas of expertise include DFMA, benchmarking, cost estimating, and design for disassembly and recyclability. Mr. Meeker has worked in both commercial and defense industries applying new product development techniques to improve quality, time to market, and reduce cost. Some of his clients have included: Sencorp, Precor, Boeing, Pfizer, Becton Dickinson, and General Electric.
Mr. Meeker was a principal engineer with HP, Compaq, and Digital in the Product Design and Manufacturing Technology Group. He has consulted to several design teams, performing competitive analysis, product benchmarking, cost estimating, and DFMA analysis. In addition, through HP's participation in the Leaders in Manufacturing program, Mr. Meeker taught product design at MIT in the Department of Mechanical Engineering. Previously Mr. Meeker consulted for the Digital's Design for Manufacturing Institute providing consulting to external customers. He both assessed design/manufacturing problems and recommended appropriate methodologies for improving quality, reducing time to market, and reducing cost. Prior to joining HP, Mr. Meeker worked for Avco Systems Division both as a design engineer and manufacturing engineer on tactical and strategic weapons systems.
Mr. Meeker holds a B.S. in Mechanical Engineering and an M.S. in Engineering and Public Policy both from Carnegie-Mellon University. He is the national instructor of DFMA for the Society of Manufacturing Engineers. Mr. Meeker is nationally recognized as an expert speaker in the area of new product development, design for manufacturability and assembly, and benchmarking. He has been quoted in numerous articles in Machine Design, Computer-Aided Engineering, and Appliance Manufacturer. He was the recipient of the 1992 Editors Choice Award from Appliance Manufacturer for work he did in design for recyclability.

---
Hans Ludi, Ph.D.
Affiliate

Dr. Hans Ludi has thirty years of experience in the life sciences and technology industries. During that time he has held a variety of technical and management positions in the areas of research and technology management. More recently, Dr. Ludi has focused on commercializing advanced technology projects in partnership with corporations and venture capitalists.
Hans has specific experience in diagnostic industries, on the pharmaceutical and biotech side as well as the medical and diagnostic instrument side. He started as Project Manager with Ciba-Geigy that later became Chiron Diagnostics and then Bayer Diagnostics. Over that time, he rose to become a Vice President and member of the Point-of-Care business unit management team at Bayer Diagnostics. Subsequently, Dr. Ludi held several Chief Executive positions in small to mid-sized companies. He was CEO of Gnothis SA, a multinational start-up company. At Gnothis, he redirected their business strategy to focus on high value added projects and services that lead to improvements in market share and financial performance.
Dr. Ludi holds a Masters Diploma in Biotechnology and Microbiology from the Federal Institute of Technology in Zurich, Switzerland. He holds a PhD in Biochemistry from the University of Bern in Bern, Switzerland. He is a member of the Worldwide Board of the Society of Concurrent Product Development [SCPD] and is the past President of the Boston Chapter of SCPD. He is also a member of the American Chemical Society [ACS] and the American Association for the Advanced of Science [AAAS].
---
Michael Menke, Ph.D.
Affiliate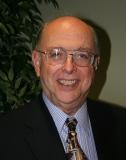 Dr. Michael Menke has thirty-five years of experience in a wide range of industries, with an emphasis on life sciences and high technology. He has worked as an external consultant on strategy, decision making and R&D management, as well as within Hewlett-Packard (HP) as a Business Strategist and Chief Portfolio Advocate. At HP he focused on improving corporate strategy development and decision making, improving R&D productivity and streamlining HP's already effective innovation and new business creation processes.
Among his major accomplishments are introducing portfolio management to the global pharmaceutical industry, where his clients have included Amgen, Bayer, Ciba-Geigy, DuPont Pharma, Eli Lilly, GlaxoSmithKline, Hoffman-LaRoche, Merck, Novartis and Sandoz. He was instrumental in introducing decision analysis to European industry during the 1970s as manager of SRI Europe. In the 1980s he was co-founder of a highly successful strategy and decision consulting company and led their R&D management practice for over 10 years. While there he also initiated the Japan practice, introducing decision analysis and portfolio management to Japanese industry, and initiated their highly successful Pharma industry practice, which revolutionized how drug development is managed across the global life science industry.
In 2000 he was recruited in to HP to improve decision-making and establish portfolio management in that iconic company. As a result of his efforts, 5 flourishing portfolio management efforts now manage the product development resource allocation for businesses with over $60 billion in sales, and over 500 managers and executives up to Senior VP level have been trained in improved strategy and decision-making methods. After retiring from HP, he was recruited to be a Fellow of Knowledge Management for a strategy and decision consulting firm focused on major capital projects in the oil, gas and chemicals industry.
Dr. Menke has a BA in physics from Princeton University, an M.Sc. in Applied Mathematics and Theoretical Physics from Cambridge University and M.S. and Ph.D. degrees in physics from Stanford University. He is the author of many scientific papers, over 25 papers on management and innovation and is co-author of a book on portfolio management being published in October 2009.
---
Joseph Bellefeuille, Ph.D.
Affiliate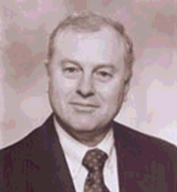 Dr. Joseph Bellefeuille has over four decades of R&D, manufacturing engineering, and operations management experience. He served Lucent Technologies and its predecessor firm AT&T Technologies in numerous capacities in management for most of those years. He led production management, engineering management, quality control engineering, and product development projects and teams. Dr. Bellefeuille is considered a leader in introducing total quality and coaching approaches to management into AT&T Network Systems. Joe also served as a Human Resources Field Consultant supporting the Lucent Sales teams in North America. In that capacity he focused on organizational development, and launching two start-up ventures.
Dr. Bellefeuille has lectured at Pace University in New York City. He currently teaches at several area colleges and universities in the adjunct faculty capacity. His courses span undergraduate and graduate courses in MBA, Human Resource Management, and general programs. As an Adjunct Associate Professor at Webster University, he teaches an online course in Training and Development. Joe has developed and chaired sessions at several IEEE international conferences, and held lead roles in the IEEE Engineering Management Society. Joe currently sits on the board of the Society of Concurrent Product Management.
Dr. Bellefeuille holds a doctorate in education from Boston University. He has an Earned-Credit Advanced Professional Certificate in Business Management from Suffolk University. He also has a MSEE from Northeastern University and a BSEE from the University of Massachusetts, Lowell. In addition to his formal education, his studies include Total Quality Management at Massachusetts Institute of Technology and at Baldrige-winning Florida Power and Light.
---
Richard Langevin
Affiliate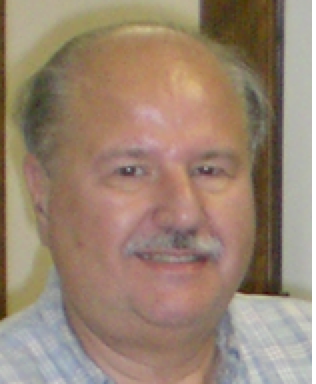 Richard Langevin has over forty years of experience across his military service and his work with industry. In 1993, after a distinguished military career, Mr. Langevin commenced his focus on the body of knowledge of Triz, perhaps the most all encompassing innovation technique that exists in industry. Richard was an early practitioner in the field and was involved in editing some of the initial translations and publications of the Triz methodology, which was initially conceived in Russia by Genrich Altshuller who passed as the initial translations were occurring.
For the past twenty years, Mr. Langevin hs continued to build out and expand on the body of knowledge and applications of TRIZ. In the mid 1990s, he co-founded the Technical Innovation Center [TIC] which he now runs. Through the TIC, Mr. Langevin has published five books on the TRIZ methodology. In 1998, Mr. Langevin was a founding member of the Altshuller Institute for TRIZ Studies [AI], a non-profit organization to promote TRIZ. He became Executive Director in 2000. In addition to directing conferences and educational events, AI is one of two TRIZ organizations in the world that has developed certification standards for mastering TRIZ concepts and tools. For the past decade, AI�s audiences are increasingly international as the value of the methodology becomes known across the globe.
Mr. Langevin is graduate of Iowa State University and holds a BS in Physics and Education. Upon graduation, he was commissioned into the U.S. Navy where he subsequently graduated from the Naval Supply Corps School in Athens, Georgia. Richard served on the U.S.S. Concord and was then stationed at the Navy Command Systems Support unit in Norfolk, Virginia. Mr. Langevin is a native of Sturbridge, Massachusetts and has resided in the area for the past twenty years. An author of multiple non-fiction books on TRIZ, his latest writing is TRIZ science fiction entitled "Ballad of the Stars."
---
Robert J. Maigret
Affiliate
Robert [Bob] Maigret has over forty years experience in the design and development of semiconductors and semiconductor test equipment. He has been a lead product and test system designer, and has managed engineering groups responsible for the design and testing of analog, digital, and mixed signal devices.
At Amperex for a decade, Mr. Maigret initially designed and built discrete trransistor test equipment. Later, Bob would move to the hybrid IC design group for several years. Teradyne then convinced Bob to join them in a more senior capacity. In the 1970s, Bob moved to Micro Components Corporation [MCC} which was a leader in analog chips for the camera and imaging industries prior to the digital revolution. As the analog business for imaging equipment began to decline, Cherry Electrical Products bought MCC for their analog core competencies. Soon, Bob was involved in adapting MCC's capability to address the needs of the Big 3 automotive manufacturers.
At Cherry Semiconductor, Mr. Maigret held a variety of positions. Bob was a lead designer and managed a design group for analog integrated circuits. Mr. Maigret was then promoted to Business Unit Manager for Cherry's Semi-Custom business which generated about thirty percent of company revenues. In this capacity, he lead efforts to standardize components, models, and layouts for reuse purposes so this rapid product development business could turn out chips more quickly than completely customized chips. As advances in automation lessened time-to-market for customers, the semi-custom business gradually declined. At this time, Cherry reorganized and Bob became an a Engineering manager responsible for outsourced new product development in Cherry's newly formed Computer & Industrial Business Unit. In 2001, On Semiconductor, which had been spun-out by Motorola, acquired Cherry Semiconductor. Mr. Maigret subsequently became a technical fellow, or Principal, for On.
Mr. Maigret has been awarded 6 patents in the fields of semiconductor devices, sensors, and photographic systems. Bob is an active member of the Board of Directors of the Society of Concurrent Product Development [SCPD] and has served in that role since 1998.
---
Donald M. Stewart
Affiliate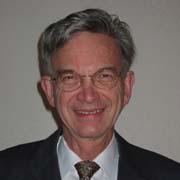 Donald M. Stewart has been practicing in the marketing and new-product business strategy areas for the past thirty-five years, and in the concurrent engineering area for the past fifteen years. He is highly experienced in both out-bound and in-bound marketing, and in product development.
Out-bound marketing centers on helping clients identify new market areas and penetration strategies, positioning products in the marketplace, and improving marketing and sales function productivity. In-bound focuses on implementing concurrent product development processes that emphasize learning from the customer, defining product needs in competitive marketplaces, and in selecting and justifying product designs. Don also consults in the specification and selection of marketing and engineering design automation systems.
Mr. Stewart worked for twenty years with Teradyne, Inc. Teradyne is the leading U.S. designer and manufacturer of semiconductor test systems. Don held a variety of positions at Teradyne including product manager, sales manager, sales engineer, and market support engineer. He has first-hand knowledge of product development practices in a wide range of technology-oriented companies in the U.S., Pacific Rim, and Europe. Don has done business with hundreds of companies around the world. He is an expert in semiconductor equipment; and in capital equipment marketing, design, and manufacturing.
Mr. Stewart holds a BS degree in Electrical Engineering from MIT, and an MBA degree from Harvard Business School. He has spoken at industry conferences on the topics of product specifications and production equipment, and has authored several articles in the trade press.
---
Ross Seider
Affiliate
Mr. Seider is a seasoned high-technology engineering executive who has a proven track record at both small and large companies.
Mr. Seider joined Akamai Technology before the IPO in 1999 as Vice President of Engineering. In this capacity, he was responsible for the development, and operational integrity of a dozen separate revenue services that fueled Akamai's growth from $4.5M in all of 1999 to over $160M in 2001. Mr. Seider grew a predominantly university-based, pre-IPO engineering team of under 80 to 250 seasoned software professionals, and institutionalized the disciplines necessary for a scalable, multi-site service company. In early 2000, he took on operational responsibility for Akamai's service delivery network, which grew from 1,000 servers in 15 countries to over 10,000 servers in 65 countries. In parallel, he integrated three corporate acquisitions that occurred within a four months time span, rationalized conflicting product sets and closed two ineffective development centers.
Prior to Akamai, Mr. Seider spent 12 years at Motorola in a variety of executive roles including, VP Engineering of the Multimedia Networking Group, VP/GM (P&L responsibility) of the Transmission Products business unit, and Director of Multimedia Product development.
For 7 years prior to Motorola, Mr. Seider was a co-founder and VP Eng. of two high tech networking companies, Concord Communications and Concord Data Systems. Mr. Seider also held marketing and engineering positions with Codex Corporation, and engineering positions with Raytheon Corporation.
Mr. Seider holds an MBA from Northeastern University and a BSEE from Rensselaer Polytechnic Institute. He has also completed numerous courses at Motorola University.
---
Hoang H. Tran
Affiliate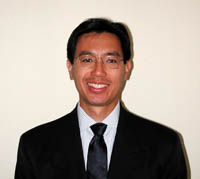 Hoang H. Tran has worked both on the East Coast and in Silicon Valley for over twenty years, architecting and building software applications for a variety of platforms ranging from embedded systems to the internet. Mr. Tran has held multiple positions as Director of Engineering, lead software architect, and lead developer for companies that develop digital and/or embedded software solutions for the business marketplace. Hoang has also held key positions involving the creation of technical software models and computer simulations that mirror complex physical phenomena. He is one of a few people capable of managing wave generation software used for testing the America's Cup Yachts.
With Vocomo Software, as Director of Engineering, Mr. Tran was responsible for software development, professional services, and the IT infrastructure. Vocomo Software is a voice application products and services company best known for its work with ATX Technologies to voice-enable telematics services for Mercedes Benz. With Portfolio Corner, as Director of Engineering, he built a multi-disciplinary engineering team with developers distributed throughout the Bay Area, Boston, and Jamaica. Portfolio Corner is a financial services company that provides software applications to financial planners and advisors. As a Lead Design Engineer at Origins Software Company, Mr. Tran built a shrink wrap application to create database access objects, formalized vector-based software testing, and created bullet-proof product documentation. Origins is a RAD tool developer focused on simplifying the software development process for building client/server and web-based applications. Mr. Tran was with ADC Metrica where was an Application Engineer for embedded systems development.
Mr. Tran holds a BS degree in Electrical Engineering and an MS degree in Civil and Environmental Engineering both from MIT. He has co-authored several articles in the Journal of Fluid Mechanics. Mr. Tran has experience designing and developing software using a wide range of databases, application servers, and web servers including Oracle, MS SQL Server, MySQL, MS Access, Apache Tomcat, IBM WebSphere, ATG Dynamo, Apache HTTP Server, and MS Internet Information Server. Additionally, he is proficient in many programming and scripting languages including Java, VB, VC++, C, Perl, VoiceXML, ASP, JSP, PHP, JavaScript, VBScript, shell script (DOS, csh, sh), and XML. Mr. Tran's experience also includes Open Source development tools like CVS, JUnit, Apache Ant, Apache Tomcat, and Apache HTTP Server and some experience with XP Programming techniques.
---
Johanna Rothman
Affiliate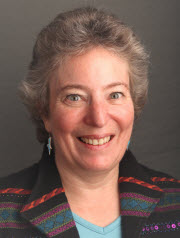 Johanna Rothman has over 30 years of experience in high tech product development. As the principal of Rothman Consulting Group, Inc., she has consulted, trained, and keynoted on five continents, sharing her pragmatic approaches to software and hardware project and program management, as well as project portfolio management.
Ms. Rothman was part of the clinical faculty of the Gordon Institute of Tufts University. She was one of the founders of the Amplifying Your Effectiveness Conference, a conference that changed the practices of technical conferences.
Johanna has hired hundreds of people, has managed projects ranging from 6 person-months to hundreds of person-years. Her most recent program was the Agile 2009 conference, a geographically distributed conference that involved several hundred volunteers with a bare-bones budget of less than $3M.
Johanna has held management and contract management positions such as vice president and director level roles in engineering, quality assurance, and software development.
Ms. Rothman has a BS in Computer Science and a BA in English Literature from the University of Vermont. She has an MS in Systems Engineering with a concentration in Software Engineering from Boston University. Ms. Rothman has authored a number of books. Manage It! Your Guide to Modern, Pragmatic Project Management won a Jolt Productivity award.

---
Mosongo Moukwa
Affiliate
Dr. Mosongo Moukwa has over twenty-five years of technical management experience in helping companies improve their profitability by commercializing new technologies, developing new markets, and diversifying their product portfolio through technology development, technology transfer, and business development initiatives.
As Vice President of Global Technology-Coatings Products at Reichhold Inc. he initiated and led the transfer and incorporation of new protective coatings for automotive interiors from Dainippon Ink and Chemical (DIC). He has been involved with a wide range of chemistries and products ranging from digital toners, ink jet, and CD and DVD coatings to conductive polymer technologies. His in-depth knowledge of host country customs allowed him to create and manage a network of worldwide technology groups across Europe, North America, and South America. He strengthened the relationships between other diverse technology groups based in Japan and China, leading to additional successful cross-commercialization efforts.
Dr. Moukwa was Vice President, Global Technology at Johnson Polymer, a division of the S. C. Johnson family of companies. In this position he managed global alliances, knowledge sharing, and intellectual property and technology processes. Mosongo designed and implemented measurement criteria to assess overall R&D activities relative to return on investment (ROI) and sales growth and profitability that lead to an increase of overall ROI from R&D. With Degussa Admixtures, he held several positions including R&D Manager, Director of New Product Development, and Technical Director. Dr. Moukwa began his career as a development engineer with Engineering Consulting LGC in Belgium.
Mosongo earned his PhD in Engineering from the Universite de Sherbrooke, Quebec, Canada, and an MBA from Case Western University, Cleveland, Ohio. He is a graduate of the Universite Catholique de Louvain, Belgium, with a bachelor degree in Applied Sciences. He is a member of the American Chemical Society, the Commercial Development and Management Association, and the Licensing Executive Society. [Here are some recent articles from Dr. Moukwa.]
---
William Kelleher
Affiliate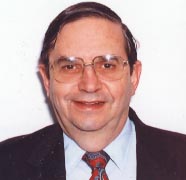 William [Bill] Kelleher has over 30 years of industry and consulting experience with both small and large companies across product development, engineering, manufacturing, operations, and program management. Working with the Thomas Group in the US, Europe and Asia, Mr. Kelleher created and streamlined business processes by forming, leading, mentoring and inspiring corporate-wide cross-functional teams to identify and eliminate non-value added process steps, process barriers, and substitute processes. Many clients achieved greater than 50% gains in time to market for new products, enhanced their front-end strategic product selection filters and portfolio management capabilities, realized closer links between engineering and manufacturing, and improved their ability to measure and monitor activities and improvement. Bill has in-depth experience in high tech capital equipment, lighting, consumer products, and the automotive industries with companies that range from five to several hundred simultaneous R&D projects.
Prior to the Thomas Group, Mr. Kelleher held various management positions with Data General and Honeywell Information Systems. He led Data General's largest manufacturing facility as Plant Manager and was Director of Corporate Quality, Director of Design Assurance and Director of Project Management.
Mr. Kelleher holds a Bachelor of Electrical Engineering from Rensselaer Polytechnic Institute and a Master of Science in Engineering Management from Northeastern University. He is a Certified New Product Development Professional with the Product Development Management Association [PDMA], and a member of the Society of Concurrent Product Development [SCPD]. Other memberships include the Society of Manufacturing Engineers [SME] and the American Society for Quality [ASQ].

---
Kenneth A. Crow
Affiliate
Kenneth A. Crow manages a small consulting and education firm for the manufacturing, high technology, aerospace and defense industry. His firm focuses on improving product development through the implementation of integrated product development, process re-engineering, time-to-market, and total quality management practices. He is a distinguished speaker and recognized expert in the field of concurrent engineering, Previously, he served as Vice President of the Professional Services Division for a manufacturing software supplier and as a Director of the Manufacturing Consulting Practice in a Big Six firm.
In these roles, he has directed major operational improvement programs, implemented systems, and provided concurrent engineering/integrated product development consulting and education for numerous manufacturers including Alcatel, FMC, GEC, General Electric, GM Hughes, IAI, Kodak, Lockheed, Loral, MSA, Naval Avionics Center, NEC Corporation, Northrop, Rohr, Sandia National Laboratories, Solar Turbines, Sundstrand, Textron, Thiokol, and United Technologies.
He has twenty years of industrial experience in concurrent engineering, design for manufacturability, computer integrated manufacturing, cost management, manufacturing management, quality function deployment, team-based organization, and total quality management, He has written articles and papers, contributed to books, conducted workshops, and given presentations on these subjects in Australia, North America, Europe and the Middle East. He is on the Editorial Advisory Board for DFM Alert.
He is a member of the American Society for Quality Control, the American Production and Inventory Control Society, the Society of Computer-Aided Engineering, the Society of Manufacturing Engineers, and a founding member and on the Board of Directors of the Society of Concurrent Engineering. He is a Certified Configuration Manager through ADPA and is Certified in Production and Inventory Management through APICS. He received a Bachelor of Arts degree in Information Systems and a Master of Business Administration from the University of California at Los Angeles.
---
Peter Marks
Affiliate
Peter Marks is known for his wide-ranging knowledge of computer-aided design, manufacturing, and information technology, Mr. Marks has helped more than 100 companies in the United States, Europe, and Pacific Rim to streamline their development processes and develop successful new products.
Prior to Design Insight: work in product planning, design, manufacturing engineering, quality assurance, marketing, and operations. Former Senior Vice President, Automation Technology Products; Managing Director of Product Planning, SDRC; Senior Engineer and Manufacturing Engineering Supervisor, Ford Motor Company; and Manufacturing Research Associate, U.C. Dept. of Mechanical Engineering. Mr. Marks is a frequent advisor to senior executives and product development teams, His consulting practice includes advisory services for vendors and internal education services for users of new design and manufacturing methods.
Mr. Marks initiated the independent studies program at the University of Cincinnati, earning highest honors (Masters, 1973, 4.o/4.0, B.S,, 1972, Magna Cum Laude) in three colleges; with concentrations in industrial design, mechanical engineering, human factors psychology, and marketing communication, He served as president of the college governing body, played intercollegiate soccer, and was voted "outstanding Senior" by students and faculty. His work beyond graduate school has included a research project each year from 1978 to the present (sixteen to date).
---
Timothy Blasko
Affiliate
Mr. Blasko is a Northeastern University College of Computer and Information Science (CCIS) cooperative education student who has studied computer systems for the last five years. He has more than a year of experience in applying his knowledge of information systems and web development and his work environment has included both large and small scale IT operations. He has built, designed, and maintained commercial websites, and has worked for several years in retail management. Tim is currently a freelance web designer in his spare time, for either personal or commercial needs. One of his career goals is to officially start his own business in website construction and design.
Tim has quality of web design as his driving interest. To maintain the best quality web construction, Tim builds all his websites according to the most up to date standards by the Worldwide web Consortium (W3C). This includes following the 'html 4.01 strict' markup specifications, as well as the 'xhtml 1.0 strict' specifications set forth by the W3C. He also follows and practices the up to date standards in Cascading Style Sheet (CSS) based web design, and validates all his style sheets to make sure they meet the CSS 2 and 2.1 standards. Tim also works with Javascript for creating dynamic websites and is in the process of learning AJAX, Perl, and SQL to build upon his abilities. In addition to his web-based skills, Tim is familiar with the Java and C+ programming languages, as well as with computer networking.
Before joining GGI, Tim worked at Sasaki Associates as part of their IT staff. He manned the Help Desk for an office of over 250 people, cloned and ghosted systems, and assisted the Network Administrator.
Tim is in his last year at Northeastern University CCIS and is a candidate for a Bachelor of Science degree in Computer Information Science in 2007.
---