Corporate Innovation Strategies & Tactics
THIS PAGE IS NOT ACTIVE AT THIS TIME
Registration for this Masterclass is closed. Please see other upcoming events on our home page.
GGI's Masterclass Is An Executive MBA On Innovation
More than one of our Summit alumni has remarked at the end of the Summit, "GGI's Innovation Summit is an Executive MBA on the Subject of Innovation."
In three days, executives and leaders will learn the best strategic, tactical, and operational drivers and enablers of corporate innovation that currently exist in industry. Participants will develop an intuition as to what will likely emerge, evolve, and change in the years ahead.
Innovation Masterclass Abstracts Of Each Module
The Innovation Summit is highly quantative. Research findings and studies of industry practices underpin just about every one of the 8 Innovation Summit Modules. Exercises and demonstrations will be interspersed throughout the 8 Modules.
For further information on the content, exercises, and demonstrations of the Summit, a complete abstract is provided for each Module.
Masterclass Dates
| | |
| --- | --- |
| TBD | 9:00AM - 5PM |
| TBD | 8:30AM - 5PM [Reception 5-7PM] |
| TBD | 8:30AM - 3PM |
Comments From Executive Education Alumni
A great number of prior participants have graciously shared their thoughts and comments on their experience and their take-aways. Alumni Comments may be found here.
Masterclass Faculty
Bradford L. Goldense, NPDP, CMfgE, CPIM, CCP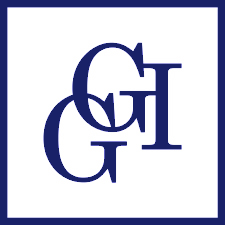 is Founder and CEO of Goldense Group, Inc. [GGI], a thirty-one year old Needham Massachusetts consulting, research, and education firm concentrating in advanced business and technology management practices for companies that create and commercialize products.
Mr. Goldense has consulted to over 250 of the Fortune 1000 and has worked on productivity improvement and automation projects in over 750 manufacturing locations in North and South America, Europe, and the Middle East. Abbott Laboratories, Bayer, S.C. Johnson, Ford, General Motors, John Deere, Phillips, Carrier, Molex, United Technologies, Bose, and Shure are representative among GGI's clients.
Since the 1990s, Mr. Goldense has been an internationally recognized expert on product development, R&D metrics, and innovation. Brad has been an invited guest on Alexander Haig's World Business Review, has appeared on PBS The Business & Technology Network and CNBC, and has authored or been quoted in 250 articles in industry trade press. He holds 400 copyrights.
Brad is a Contributing Technical Expert to Penton Publishing; and writes the inside back page article on Engineering Management & Performance in Machine Design each month. He is a content advisor to Advantage Business Media and R&D Magazine on their annual R&D 100 Awards and Technology Conference event. He is on the Editorial Board of Innovation & Impact, a European Journal for Early-Stage companies looking to do business in both Europe and the USA.
Mr. Goldense is founder and a now retired board member of of the Society of Concurrent Product Development [SCPD] after transitioning the organization to 3M's tutelage. He served on the Board of the American Society of Engineering Management [ASEM], served on the National Technical Committee for the Society of Manufacturing Engineers and was a chapter president and regional officer, and is currently a founding member of IEEE's rejuvenated Technology and Engineering Management division in New England. Mr. Goldense taught multiple courses in the Masters of Engineering Management Program at The Gordon Institute of Tufts University for twenty years.
Brad has a BSCE from Brown University and an MBA from Cornell University. He is a Certified New Product Development Professional [NPDP], a Certified Manufacturing Engineer [CMfgE], a Certified Computer Professional [CCP], and is certified in Production and Inventory Management [CPIM]. He has also met the requirements in all fifty states to be a Certified Public Accountant, but chose not to hold the license.
Brad is an avid fresh water fisherman; and enjoys woodworking, landscaping, and target sports when he is not working or on the water.
View a more complete biography on GGI Staff page.
Masterclass Guest Speakers
Richard Langevin
The Altshuller Institute and Technical Innovation Center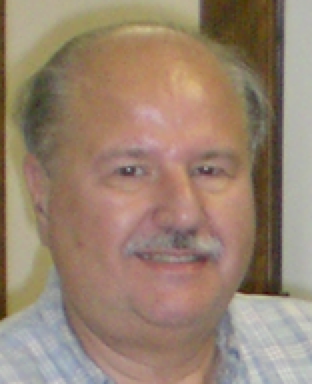 Richard Langevin has over forty years of experience across his military service and his work with industry. In 1993, after a distinguished military career, Mr. Langevin commenced his focus on the body of knowledge of Triz, perhaps the most all encompassing innovation technique that exists in industry. Richard was an early practitioner in the field. In the mid 1990s, he co- founded the Technical Innovation Center [TIC] which he now runs. In 1998, Mr. Langevin was a founding member of the Altshuller Institute for TRIZ Studies [AI], a non-profit organization to promote TRIZ. Mr. Langevin is graduate of Iowa State University and holds a BS in Physics and Education; and is a graduate of the Navy Supply Corps School. He has authored five books on the subject of TRIZ. View a more complete biography on GGI Staff page.

Adam J. Bulakowski
iP Capital Group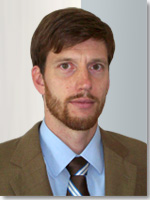 Adam J. Bulakowski is a Partner at ipCapital Group. Adam leads engagements for a diverse range of clients, from venture-backed tech to Fortune 100 consumer products. Adam's focus areas include: IP diligence and economic valuation for monetization and/or investment decisions, strategy development at corporate and business unit-levels, financial planning and operational management. Prior to joining ipCapital Group in 2008, Adam worked in operating roles ranging from new product development to operations to marketing strategy at a Fortune 500 industrial, a Fortune 500 scientific equipment manufacturer, and a private instrumentation company. Adam earned his MBA with Distinction from the Tuck School of Business at Dartmouth, where he was a Tuck Scholar. He earned his BS summa cum laude in Biomedical Engineering from Boston University, where he was a Presidential Scholar.
Masterclass Location
The seminar will be held at the Four Points Sheraton in Norwood, Massachusetts. The Four Points/Norwood is equidistant between Boston and Providence on major U.S. Route 1. One can fly into either Logan Airport in Massachusetts or T.F. Green Airport in Rhode Island, each about a 45 minute ride. (Less expensive airfares are potentially possible through T.F. Green Airport, as well as less traffic congestion en route.) There are several fine restaurants within walking distance, more within a short hotel shuttle ride. A major attraction of this hotel is its food. The General Manager is a former chef and the head chef is a name in the Northeast. "One Bistro," at the Four Points/Norwood, is a locally renowned restaurant and nighttime hotspot. One of New England's largest brand name discount shopping malls is just a short ride south on Route 1.
A block of rooms have been reserved for this conference. Hotel reservations must be made by end-of-business Sunday, April 1, 2018 @ 8:00 PM UTC to ensure availability. GGI's block of rooms will be released back to the hotel after this date. If you choose to stay at the Four Points Sheraton, be sure to mention "GGI's Summit" when you call to register so you will get the room discount. If you book your room at the Four Points Shertaon online, please also place a quick call to the hotel to assure your room discount.
Summit Brochure
There is a single brochure for the Innovation Summit. The brochure includes a brief description of each module. Discounts are available for teams with 3 or more people registering from the same company..
Masterclass At-A-Glance
The Innovation Summit Agenda, Table of Contents of the Coursebook, and the Biographies of the three Instructors are portrayed in a single document for a quick read.
Register
Registration for this summit is closed. Please see other upcoming events on our home page.
Note: Currently, The Wisdom iStore cannot automatically distinguish between services and physical products for sale. If you type in 'MA' as your state in the Shipping Information, the system will automatically add a 6.25% sales tax onto your total. The Innovation Summit is a service. When we settle your transaction, we will credit the sales tax added and you will not be charged a sales tax. Massachusetts does not require sales tax for services.
Note: In the event your plans change after you register, GGI will refund your registration through end-of-business Sunday, April 1, 2018 @ 8:00 PM UTC. Please note that a 10% credit processing fee will be deducted from your refund if you do choose to cancel.