GGI Legacy Site

We have a new look. Please see our new home page.


3rd R&D-Product Development Metrics Summit
This Summit has already been held. Please visit our current Metrics Summit.

Three Seminars
Seminar Dates
| | | |
| --- | --- | --- |
| MPD II | Tuesday March 14, 2006 | 9:00AM - 5PM |
| PPRD (AM) + PDMP (PM) | Wednesday March 15, 2006 | 8:30AM - 5PM |
| PDMP | Thursday March 16, 2006 | 8:30AM - 4PM |
Testimonials By Prior Metrics Summit Attendees

Additional testimonials may be found here.
"A definitive and immersive exposure to an important and elusive topic, presented by a leader and driver in the industry. You will learn and be able to immediately apply a great deal."

-Lou Perich, VP, Engineering, American Science & Engineering

"Addresses a topic that has been ignored or undervalued for too long. All other aspects of Corporate life, outside of product development, are measured and tracked. The time has come to measure and optimize product development."

-Mark Sherwood, Director, Engineering, Cisco Systems, Inc.

"Seminar would significantly improve knowledge to implement metrics and measure to eliminate wasted effort, product failures and improve productivity and efficiency and change behavior."

-Shabbir Hussain, VP, R&D, Everest Software, Inc.

"A great exposure to the principles, a conceptual framework and the state of practice of Product Development Metrics! Very few seminars make me think this hard!"

-Larry Rosenberger, VP, R&D, Fair Isaac Corporation

"This seminar opened my mind to the formulation of relevant data to create product and institutional performance improvements."

-Chris Scheuing, Engineer, Senior Program Manager, InterDigital Communications Corp.

"Helped me turn my ideas on metrics from fuzzy to specific and actionable. R & D can be a company's biggest discretionary expense. We had better achieve a proactive ability to measure impact and efficiency."

-Donald Munroe, VP, Global Program & Portfolio Mgt., Invitrogen Corp.

"This workshop gives a good overview of a broad range of metrics - acts as a basis for a successful implementation of control instruments to improve development processes."

-Dietmar Tandler, VP, Development, JDSU - Acterna Germany GmbH

"Good mix of process discussion and metrics."

-Robert Segers, Director of Engineering, JDSU - JDS Uniphase Acterna Unit

"Excellent data on R & D."

-Jeff Tucker, Director, Project Mgt. Office - CATV, JDSU - JDS Uniphase Acterna Unit

"Great opportunity for small companies to work with experts in the field from medium and large companies."

-Robert Smith, General Manager, LaserCard Corporation

"The course was great for helping validate the metrics my department has chosen so far. It has also given me ideas for additional metrics to incorporate, particularly proactive and predictive. It has also been a wonderful forum for networking with other R & D leaders."

-Amy Parker, Project Management, Misys Healthcare System

"This has been one of the most useful seminars that I have attended in many years. I truly believe that I am walking away with a tool set that will be beneficial to me, my development organization and the Corporation."

-Paul Flagg, Senior Director, Hardware Engineering
NMS Communications

"The workshop successfully presented materials and provided the opportunity to customize a set of metrics which will bring immediate value to my organization."

-Ron Von Wald, Director, Business Development & Technology, Omni -Tract Surgical

"A great way to get a huge list of already in-use metrics that real companies are using today."

-Rich Menendez, Director, Engineering & Program Mgt., Panasas

"My brain is full. Thanks!"

-Cory Thompson, Manager, Software Development, Plato Learning

"This course enabled me to quickly assemble an initial set of metrics that can be deployed within my Company to better measure the effectiveness of R & D."

-Stanley Moyer, Executive Director, Telcordia Technologies
Summit Faculty
Bradford L. Goldense, NPDP, CMfgE, CPIM, CCP [seminar leader]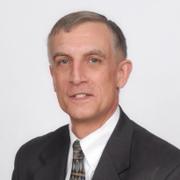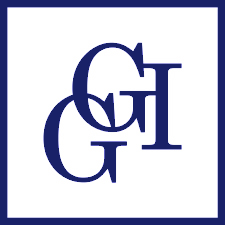 is Founder and CEO of Goldense Group, Inc. [GGI], a twenty two-six old Needham Massachusetts consulting and education firm concentrating in advanced business and technology management practices for line management functions. Mr. Goldense has consulted to over 150 of the Fortune 1000 and has worked on productivity improvement and automation projects in over 400 manufacturing locations in North and South America, Europe, and the Middle East. Abbott Laboratories, Bayer, S.C. Johnson, Ford, General Motors, John Deere, Phillips, Carrier, Molex, United Technologies, Bose, and Shure are representative among GGI's clients. Mr. Goldense is an internationally recognized expert on both rapid product development and R&D metrics. Brad has been an invited guest on Alexander Haig's World Business Review, and has appeared on PBS The Business & Technology Network, and on CNBC, and has authored or been quoted in over 150 articles in industry trade press. Brad is the Worldwide President of the Society of Concurrent Product Development [SCPD], and on the Worldwide Board of Directors for the American Society of Engineering Management [ASME]. View a more complete biography on GGI Staff page.
John R. (Dick) Power, PMP, CFP [instructor]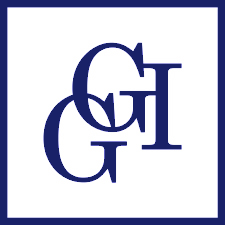 is Director of Executive Education at GGI. Mr. Power has been practicing in the advanced and new product development and production areas for over 30 years. He is highly experienced in project management of large and complex high technology products from Initial phases through production, distribution and sustaining support. As a US Army Signal Corps Officer, retiring as a Colonel in 1992, he was a leader in acquisition of electronic systems. More recently, Dick worked at GTE (before its merger with Bell Atlantic to form Verizon) as Director of Total Quality for the Government Systems Group and later as Corporate-wide program manager for information security. View a more complete biography on GGI Staff page.
Donald M. Stewart [instructor]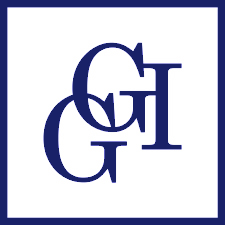 has been practicing in the marketing and new-product business strategy areas for the past thirty-five years, and in the concurrent engineering area for the past fifteen years. Mr. Stewart worked for twenty years with Teradyne, Inc. Teradyne is the leading U.S. designer and manufacturer of semiconductor test systems. Don held a variety of positions at Teradyne including product manager, sales manager, sales engineer, and market support engineer. Mr. Stewart holds a BS degree in Electrical Engineering from MIT, and an MBA degree from Harvard Business School. View a more complete biography on GGI Staff page.

Summit Location
The seminar will be held at the Four Points Sheraton in Norwood, Massachusetts. The Four Points/Norwood is equidistant between Boston and Providence on major U.S. Route 1. One can fly into either Logan Airport in Massachusetts or T.F. Green Airport in Rhode Island, each about a 45 minute ride. (Less expensive airfares are potentially possible through T.F. Green Airport, as well as less traffic congestion en route.) There are several fine restaurants within walking distance, more within a short hotel shuttle ride. A major attraction of this hotel is its food. The General Manager is a former chef and the head chef is a name in the Northeast. "One Bistro," at the Four Points/Norwood, is a locally renowned restaurant and nighttime hotspot. One of New England's largest brand name discount shopping malls is just a short ride south on Route 1.
A block of rooms have been reserved for this conference. Hotel reservations must be made by Monday, February 13, 2006 to ensure availability. GGI's block of rooms will be released back to the hotel after this date.
Summit Brochure
All 3 seminars are represented in a single brochure for the Metrics Summit. The brochure includes a brief description of each seminar. Discounts are available for Teams with 3 or more people registering from the same company.
Summit At-A-Glance
All three seminar agendas are portrayed in a single document for a quick read.
Register
This Summit has already been held. Please visit our current Metrics Summit.
In the event your plans change after you register, GGI will give you a 100% refund through end-of-business EDT Monday, February 13, 2006. Please note that a 5% credit processing fee will be deducted from your refund if you do choose to cancel.
Note: Currently, The Wisdom iStore cannot distinguish between services and physical products for sale. If you type in 'MA' as your state in the Shipping Information, the system will automatically add a 5% tax onto your total. The Metrics Summit is a service. When we settle your transaction, we will credit the sales tax added and you will not be charged a sales tax. We will not charge sales tax on services.