This Summit has already been held. Please visit our current Innovation Summit.

Driving Forces For Better Corporate Innovation Capabilities
Just about every company, since the Industrial Revolution began in the late 1800s, has wished to improve its level of innovation. How to be a better innovator has been a subject of study for decades.
It was not until the early 2000s however, that collective industry demand for "better innovation" reached a level so as to spawn a revolution in the slowly evolving body of knowledge. Why then? Many factors contributed.
In the early 1980s, industry began shifting from a focus on manufacturing and operations excellence to a focus on R&D and Product Development excellence. The first articles on competing through product development appeared in 1983. In 1986, Robert Cooper introduced the first "Stage-Gate" framework in his book "Winning On New Products." Initially designed to improve "over the wall" from engineering to manufacturing, the framework rapidly evolved to be an end-to-end process from concept to customer. With an end-to-end framework now available to all industries, the time compression and/or Time-To-Market quest began. By the late 1990s, some companies were moving so fast that they were losing potential ROI by replacing their own products too quickly. As a result of the extreme time emphasis, the design communities had even less time for open thinking. Having less time ran contrary to many of the fundamental values as to why engineers, scientists, and designers went into their profession. There was no longer as much time or budget to innovate.
Two other major industry initiatives, Six Sigma and Lean for product development, affected the development community in a similar way. Lean resulted in fewer people to do the same work, and had some overhead to measure and monitor capabilities. Six Sigma resulted in many additions to the requirements of executing a product development process, while focusing to eliminate all sources of unnecessary variation. Experimentation and variation are necessary for innovation and invention.
Globalization of industries also contributed, for good and not so good reasons. When products could get knocked off without the ability to enforce the intellectual property, companies had to improve their cycles of innovation and learning to get and to stay ahead. At the same time, there were now many more competitors addressing what once were largely captive geographic markets. New entrants wished to be better than the current market players. Market players wished to be better to stave off new entrants.
The ability of just about anyone to develop Software, combined with the advent of the Internet, was also a giant driver. Many classic industries were under siege by companies that either delivered their products or services in a different way, or that added additional value into products through software and/or internet connectivity.
The confluence of Time-To-Market, Six Sigma, Lean, Globalization, Software Emergence, and the Internet during the 1980s and 1990s were the primary driving forces that lead to an innovation revolution in the 2000s.
How Far Have We Come?
There were but a handful of known and generally accepted strategies, tactics, processes, techniques, tools, or software that were generally available at the beginning of the 21st century. Offerings were largely unique to the person or company that had invented them. Little or no competitive products or methods for innovation existed.
Not an exhaustive list, but sufficient to make the point, begins with Edward deBono's work dating to the late 1960s in thinking methods. Unstructured "brainstorming" gained popularity in the 1970s. Japan's "KJ" method became popular in the 1980s. Roger vonOech created his "Creative Whack Pack" deck of cards in 1989. Geoffrey Moore popularized "Crossing The Chasm" in 1993. All these offerings were in the tools and techniques categories. There were no software products or services. Tactics for innovation emanated from individuals who were perhaps a tad smarter or more creative than their counterparts. Clayton Christensen introduced perhaps the first tactical innovation model, for disruptive innovation, in 1997. Strategies and strategic frameworks were also few and far between. Boston Consulting Group's 2x2 matrix with the Stars, Cash Cows, Dogs, and Question Marks was pretty much the only game in town for a couple decades.
Where Are We Today?
Today, there are multitudes of strategic and tactical frameworks. HBR, Sloan Management Review, The McKinsey Quarterly, Booz's Strategy & Business, Wired, Fast Company and many other trade publications document a new or improved framework several times each year. There are new industries of innovation consulting companies and research firms that offer proprietary frameworks. Certain corporations develop their own frameworks. Some are based on sound reasoning or analogy, others emanate from the "I Think" school of management. "I'm responsible and I think this is what we should do."
Corporate practices are changing. Today, the average European company has more than five innovation processes. The average US company has four. Plus, there are many more ad hoc groups with specific innovation charters. These charters range from "appointed groups to think innovatively," to actual "Skunk Works" that deliver breakthrough products to market.
Per GGI's proprietary research, available tools and techniques have grown from the handful described above to more than two hundred fifty available today. And, the number is growing. More than seventy are being used by companies to the level that there is employee awareness. Along with new software-based offerings, many traditional tools have now been automated and are available as software packages or through the internet.
The overall capability of the tool sets and software has increased as well. Historical tool sets were only as good as the collective domain knowledge of the person(s) wishing to innovate. Today, there are a number of tools that expand the available domain knowledge that is resident in individuals or groups. These tools work either by prompting one's thinking through a smart interactive user interface, or by bringing in additional knowledge to bear through query or expert system suggestions from embedded knowledge databases. The ability to expand available domain knowledge is the next great generation of innovation. Companies may still wish to bring an outside professor or subject matter expert into their innovation sessions, but the capabilities of tool sets and software will evolve to dwarf that individual addition of domain knowledge.
How Do I Know What Works?
With global knowledge doubling every 1.2 years, it is impossible to keep up with everything. This is especially true if you have a full time job to get products out the door. Doing the math, since 2000, there is almost 5000 times more information than existed at the turn of the century. Even as a service firm dedicated to the subject matter, it is near impossible to keep up. GGI, due to the nature of our business strategy, allocates disproportionate time to track the growth and maturation of innovation capabilities in corporations. Working with clients across many industries and geographies, our proprietary research, and our access to secondary research enables us to reasonably codify what corporations use that is currently standing the test of time.
GGI does not espouse nor sell any innovation method or software tool of our own. We purposely focus on keeping track of what exists, what is coming, and most importantly what seems to be working - as measured by adoption rates and financial results.
The Innovation Summit is a curriculum, continuously evolving since our first Innovation Summit in 2005. At present, we have grouped the relevant knowledge on corporate innovation into eight modules. All presenters, GGI and Guest Speakers, stay to the curriculum. The Innovation Summit is not a disparate collection of speaker presentations.
Our five hundred-page course book has full references. We enable participants to be able to proceed independently, to further investigate or adopt the presented material, without any subsequent assistance from our team.
GGI's Summit Is An Executive MBA On Innovation
More than one of our Summit alumni has remarked at the end of the Summit, "GGI's Innovation Summit is an Executive MBA on the Subject of Innovation."
In three days, executives and leaders will learn the best strategic, tactical, and operational drivers and enablers of corporate innovation that currently exist in industry. Participants will develop an intuition as to what will likely emerge, evolve, and change in the years ahead.
Innovation Summit Abstracts Of Each Module
The Innovation Summit is highly quantative. Research findings and studies of industry practices underpin just about every one of the 8 Innovation Summit Modules. Exercises and demonstrations will be interspersed throughout the 8 Modules.
For further information on the content, exercises, and demonstrations of the Summit, a complete abstract is provided for each Module.
Summit Dates
| | | |
| --- | --- | --- |
| | Tuesday April 7, 2015 | 9:00AM - 5PM |
| | Wednesday April 8, 2015 | 8:30AM - 5PM [Reception 5-7PM] |
| | Thursday April 9, 2015 | 8:30AM - 3PM |
Comments From Innovation Summit Alumni

More Alumni Comments may be found here.
"Excellent overview of new techniques applied in R&D/innovation."


-Ketan Muni, Director, R&D, Acclarent Inc.




"This has been an excellent eye opening experience about current trends across various industries. Very helpful to define future decisions in setting future corporate engineering organization direction and strategies."

-Jean Woloszko, CTO & VP R&D, ArthroCare Corp.

"Coming from a purely technical background the breadth of material was very instructive. Opened my eyes to a new level of driving a project."

-Michael Fitzell, Senior Software Engineer,
eZenia! Inc.

"Seminar was very thorough in a variety of innovation subject matters, also a nice presentation of the tools."

-Mr. Scott Filion, Director, R&D,
Velcro USA Inc.

"Thought provoking and content rich. Plenty of take-aways. The content will be a good start to determining best practices for our organization."

-Michael Colman, Ph.D., R&D Manager, Virology, Millipore Corporation


"Very professional, well structured, well thought out. Excellent linkage to the study of management science for R&D/innovation."

-John Geraghty, Project Leader, MITRE Corporation

"Thought provoking. You have to check your current thinking at the door."

-Greg Myers, Director ofQuality, BMC Software, Inc.

"Good general overview of product development process and options to generate ideas. Good content. Well organized."

-Sherlene Bagley, Product Director, Portfolio Development, Healthpoint, Ltd.

"These lessons learned will clearly make the difference between true success and extinction due to global competition."

- Louis Bonhomme, Manager, R&D Millipore Corporation

"Overall the course was excellent. An excellent overview of the tools available to deploy."

-Kraig Tabor Director, Advanced Process & Product, Snap-On Tools

"An excellent survey of innovation in corporations with the tools and measures to facilitate improving innovative activities."

-Richard Knowles, CTO & VP Embedded Engineering, Ardence, Inc.

"The seminar gave me new insights to problem solving, new tools to explore, and the motivation to foster innovation and creativity within my company."

-Dave Tumey, Consultant, Immersion Medical

"Many of the ideas can be immediately implemented without being disruptive to "normal" behavior."

-Gary Jaspersohn, System Architect, NMS Communications

"For people who need a mind expanding overview of innovation. A tremendous overview of innovation strategy and tools all in one place and time, very valuable - thanks!"

-John Humphrey, Business Acumen Curriculum Specialist, 3M

"It opens your mind to a whole new way of thinking about innovation and provides tangible tools for encouraging and measuring it."

-Steve Zvonek, Brand Manager, White Castle Management Co..

"My expectation was that this Innovation Summit might be difficult to transfer to a Human Resources application. In fact quite the contrary, there was a lot of relevancy in HR which is often the change agent in most companies."

-Gerry Strolmeyer, Manager of Human Resources, SGL Group
Summit Faculty
Bradford L. Goldense, NPDP, CMfgE, CPIM, CCP [seminar leader]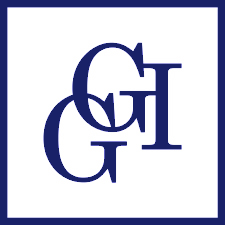 is Founder and CEO of Goldense Group, Inc. [GGI], a twenty five-year old Needham Massachusetts consulting and education firm concentrating in advanced business and technology management practices for line management functions. Mr. Goldense has consulted to over 150 of the Fortune 1000 and has worked on productivity improvement and automation projects in over 400 manufacturing locations in North and South America, Europe, and the Middle East. Abbott Laboratories, Bayer, S.C. Johnson, Ford, General Motors, John Deere, Phillips, Carrier, Molex, United Technologies, Bose, and Shure are representative among GGI's clients. Mr. Goldense is an internationally recognized expert on both rapid product development and R&D metrics. Brad has been an invited guest on Alexander Haig's World Business Review, and has appeared on PBS The Business & Technology Network, and on CNBC, and has authored or been quoted in over 150 articles in industry trade press. Brad is the Worldwide President of the Society of Concurrent Product Development [SCPD], and on the Worldwide Board of Directors for the American Society of Engineering Management [ASME]. View a more complete biography on GGI Staff page.
John R. (Dick) Power, PMP, CFP [instructor]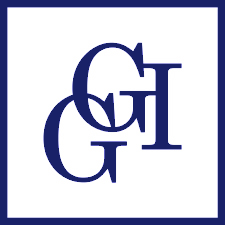 is Director of Executive Education at GGI. Mr. Power has been practicing in the advanced and new product development and production areas for over 30 years. He is highly experienced in project management of large and complex high technology products from Initial phases through production, distribution and sustaining support. As a US Army Signal Corps Officer, retiring as a Colonel in 1992, he was a leader in acquisition of electronic systems. More recently, Dick worked at GTE (before its merger with Bell Atlantic to form Verizon) as Director of Total Quality for the Government Systems Group and later as Corporate-wide program manager for information security. View a more complete biography on GGI Staff page.
Dr. Hans Ludi [instructor]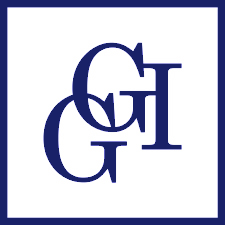 is a long time Affiliate of GGI. Dr. Ludi has thirty years of experience in the life sciences and technology industries. During that time he has held a variety of technical and management positions in the areas of research and technology management. More recently, Dr. Ludi has focused on commercializing advanced technology projects in partnership with corporations and venture capitalists. Hans was most recently CEO of Gnothis SA. He has held senior management positions with Ciba-Geigy, Chiron, and Bayer. Dr. Ludi holds a Masters Diploma in Biotechnology and Microbiology from the Federal Institute of Technology in Z�rich, Switzerland. He holds a PhD in Biochemistry from the University of Bern in Bern, Switzerland. He is a member of the Worldwide Board of the Society of Concurrent Product Development [SCPD] and is the past President of the Boston Chapter of SCPD. He is also a member of the American Chemical Society [ACS] and the American Association for the Advanced of Science [AAAS].View a more complete biography on GGI Staff page.
Summit Guest Speakers:
Richard Langevin
The Altshuller Institute and Technical Innovation Center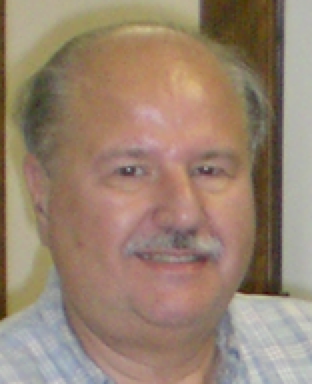 Richard Langevin has over forty years of experience across his military service and his work with industry. In 1993, after a distinguished military career, Mr. Langevin commenced his focus on the body of knowledge of Triz, perhaps the most all encompassing innovation technique that exists in industry. Richard was an early practitioner in the field. In the mid 1990s, he co- founded the Technical Innovation Center [TIC] which he now runs. In 1998, Mr. Langevin was a founding member of the Altshuller Institute for TRIZ Studies [AI], a non-profit organization to promote TRIZ. Mr. Langevin is graduate of Iowa State University and holds a BS in Physics and Education; and is a graduate of the Navy Supply Corps School. He has authored five books on the subject of TRIZ. View a more complete biography on GGI Staff page.

Adam J. Bulakowski
iP Capital Group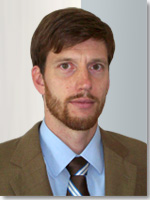 Adam J. Bulakowski is a Director at ipCapital Group. Adam leads engagements for a diverse range of clients, from venture-backed tech to Fortune 100 consumer products. Adam's focus areas include: IP diligence and economic valuation for monetization and/or investment decisions, strategy development at corporate and business unit-levels, financial planning and operational management. Prior to joining ipCapital Group in 2008, Adam worked in operating roles ranging from new product development to operations to marketing strategy at a Fortune 500 industrial, a Fortune 500 scientific equipment manufacturer, and a private instrumentation company. Adam earned his MBA with Distinction from the Tuck School of Business at Dartmouth, where he was a Tuck Scholar. He earned his BS summa cum laude in Biomedical Engineering from Boston University, where he was a Presidential Scholar.
Bill Petrow
iP Capital Group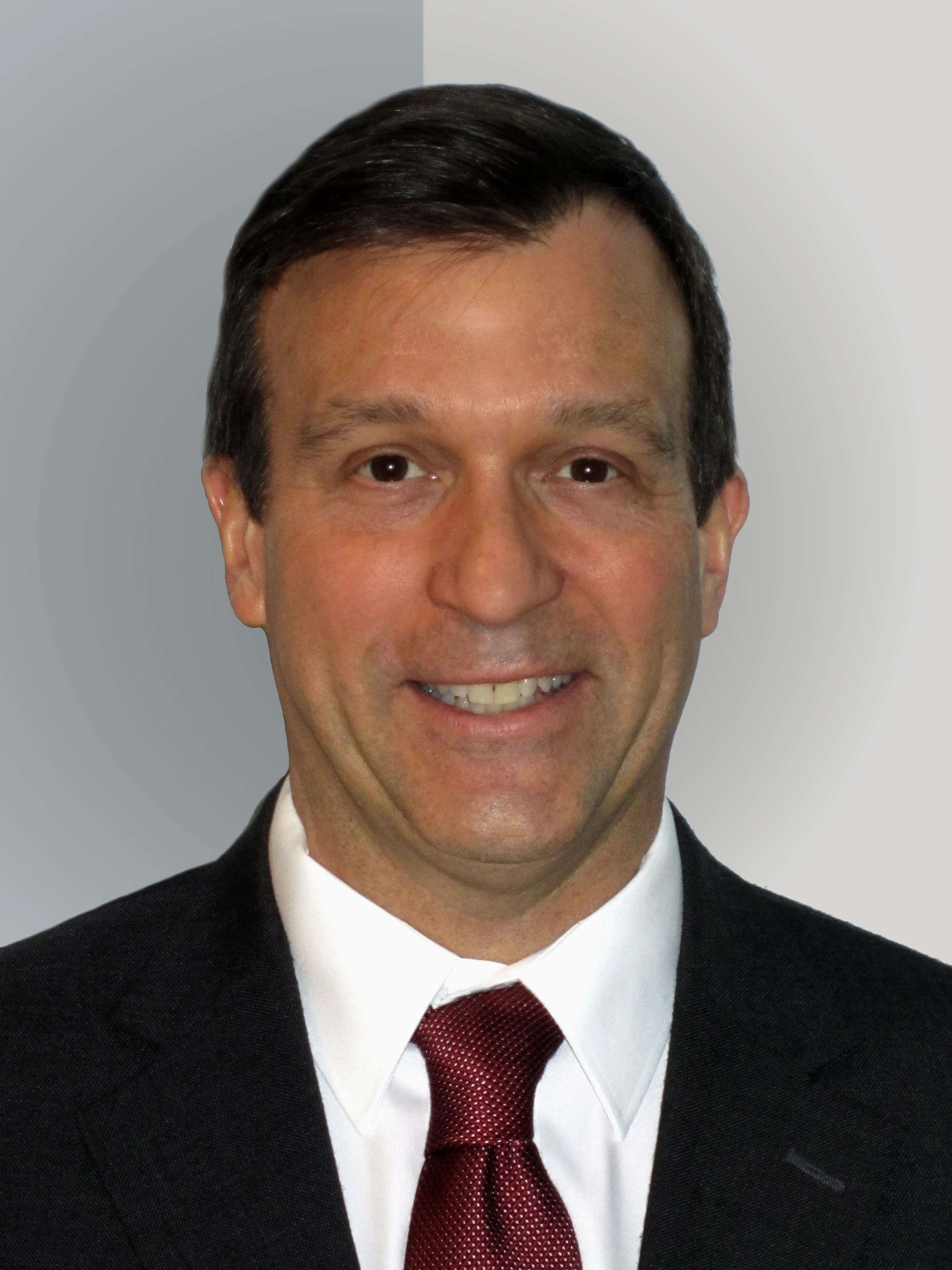 Bill Petrow is a Senior Manager at ipCapital Group. Over the past eleven years at ipCG, Bill has provided IP strategy solutions, along with IP intelligence and IP portfolio development programs, to a wide variety of clients across industries including microelectronics, electronic instrumentation, telecommunications and manufacturing.
Prior to ipCG, Bill spent over sixteen years in all aspects of product development for diverse applications including airborne aerospace applications, wireless product development and medical devices. In addition, Bill has several years of technical leadership experience in project and engineering management. Bill holds a Bachelor of Science degree in electrical engineering and is a registered patent agent with the USPTO.
Summit Location
The seminar will be held at the Four Points Sheraton in Norwood, Massachusetts. The Four Points/Norwood is equidistant between Boston and Providence on major U.S. Route 1. One can fly into either Logan Airport in Massachusetts or T.F. Green Airport in Rhode Island, each about a 45 minute ride. (Less expensive airfares are potentially possible through T.F. Green Airport, as well as less traffic congestion en route.) There are several fine restaurants within walking distance, more within a short hotel shuttle ride. A major attraction of this hotel is its food. The General Manager is a former chef and the head chef is a name in the Northeast. "One Bistro," at the Four Points/Norwood, is a locally renowned restaurant and nighttime hotspot. One of New England's largest brand name discount shopping malls is just a short ride south on Route 1.
A block of rooms have been reserved for this conference. Hotel reservations must be made by Friday, March 6, 2015 to ensure availability. GGI's block of rooms will be released back to the hotel after this date. If you choose to stay at the Four Points Sheraton, be sure to mention "GGI's Summit" when you call to register so you will get the room discount. If you book your room at the Four Points Shertaon online, please also place a quick call to the hotel to assure your room discount.
Summit Brochure
There is a single brochure for the Innovation Summit. The brochure includes a brief description of each module. Discounts are available for teams with 3 or more people registering from the same company.
Summit At-A-Glance
The Innovation Summit Agenda, Table of Contents of the Coursebook, and the Biographies of the three Instructors are portrayed in a single document for a quick read.
Register
This Summit has already been held. Please visit our current Innovation Summit.
Note: Currently, The Wisdom iStore cannot automatically distinguish between services and physical products for sale. If you type in 'MA' as your state in the Shipping Information, the system will automatically add a 6.25% sales tax onto your total. The Innovation Summit is a service. When we settle your transaction, we will credit the sales tax added and you will not be charged a sales tax. Massachusetts does not require sales tax for services.
Note: In the event your plans change after you register, GGI will refund your registration through end-of-business EDT Friday, March 6, 2015. Please note that a 10% credit processing fee will be deducted from your refund if you do choose to cancel.