Measuring Your Productivity: R&D Metrics for Manufacturers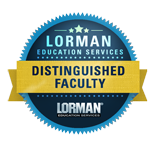 Benchmarking, Performance Metrics, Measures, KPIs ...
This webinar was presented in conjunction with Lorman� Education Services. The webinar is entitled:
R&D Metrics for Manufacturers:
Measuring Your Productivity
April 3, 2014
1:00 PM - 2:00 PM EDT
A number of current and relevant metrics subjects were discussed. An interactive question and answer session to conclude the webinar.
The Table of Contents is available:

Download the Table of Contents.
Below is an Abstract of the webinar.
Globalization, business alliances, open innovation, and improved organic innovation initiatives to gain strategic advantage in this era of global competition are driving significant changes in measurement practices for innovative functions. The depth of the recent recession augmented the rate of change.

GGI's 2013 findings indicate that there is now a clear industry-wide focus for R&D metrics to address business results. That has not always been the case. GGI has been tracking the R&D and Product Development metrics used by industry for twenty-five years, and regularly for the past fifteen years. "Business results" does not equate to conservative portfolios either. There are also more risk monies being spent. But, a host of newly developed processes to oversee risky and exploratory activities keeps the business focus and is causing a need for new metrics. The sand box definitely shrunk in the past five years. The entire portfolio is receiving increased scrutiny.

Finally, intellectual property is increasingly being used as a revenue and profit generation tool; and, as a revenue and profit protection tool.

In summary, R&D productivity improvements are being driven by a combination of "business environment" factors and the "maturation of the monetizable IP marketplace." Existing metrics are being elevated or demoted to support today's needs and opportunities. New metrics are being created to measure R&D areas that have not previously existed, or were not previously of a size or importance that warranted corporate measurement.
There's also a Brochure describing this webinar.
PURCHASE AUDIO CONFERENCE FROM LORMAN: R&D Metrics for Manufacturers
The entire audio conference and associated presentation may be purchased directly from Lorman Education Services. By using this link to purchase, you will receive a 20% discount.
PURCHASE SLIDE DECK FROM GGI: R&D Metrics for Manufacturers
If you would like to purchase the slide deck, please visit the Technical Papers Section of our store and look for product T97.
Companies That Have Participated in GGI Executive Summits
Many corporations have sent representatives to Mr. Goldense's 3-Day Executive Summits. Click here to view a list of companies that have attended GGI Summits.
About the Speaker: Bradford L. Goldense, NPDP, CMfgE, CPIM, CCP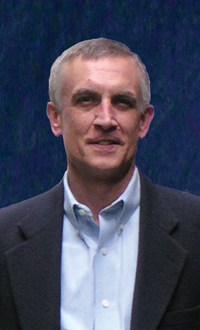 Brad Goldense is founder and president of Goldense Group, Inc. [GGI], a twenty-eight year old Needham, Massachusetts consulting, market research, and education firm concentrating in advanced business and technology management practices for product strategy, development, and commercialization. Mr. Goldense has consulted to over 200 of the Fortune 1000 and has worked on productivity improvement and automation projects in over 500 manufacturing locations across North America, South America, Europe, Asia, and the Middle East. Abbott Laboratories, Bayer, S.C. Johnson, Ford, General Motors, John Deere, Philips, United Technologies, Carrier, Molex, Monsanto, Bose, and Shure are among GGI's clients.
Mr. Goldense is a retired member of the graduate engineering school adjunct faculty at the Gordon Institute of Tufts University in Medford, MA, after lecturing and teaching for twenty years.
Brad is a certified New Product Development Professional [NPDP] by the Product Development and Management Association [PDMA], a Certified Manufacturing Engineer [CMfgE] by the Society of Manufacturing Engineers [SME], a Certified Computer Professional [CCP] by the Institute for Certification of Computer Professionals [ICCP], and is Certified in Production and Inventory Management [CPIM] by the American Production and Inventory Control Society [APICS]. He holds a BS in Civil Engineering from Brown University and an MBA focused in Cost Accounting and Operations from Cornell University.
He is founder and past worldwide president of the Society of Concurrent Product Development [SCPD], which is now at 3M. He served on Cornell University's Executive Council and its Technology Transfer Committee. Brad is a past member of the Board of Directors of the American Society for Engineering Management [ASEM]. He led chapters and served in regional officer positions for the Society of Manufacturing Engineers [SME].
Mr. Goldense was an invited guest on Alexander Haig's World Business Review and has appeared on Public Television, PBS The Business & Technology Network, and CNBC. Brad has authored or been quoted in over 130 articles on competitive product development and manufacturing with known industry publications such as Business Week, CFO, Design News, Machine Design, Purchasing. GGI holds registered copyrights on an additional 70 technical papers and 17 primary research reports. He is an internationally recognized expert in rapid product development and pipeline processes, innovation practices, and in R&D metrics.
Prior to founding GGI in 1986, Mr. Goldense held positions at Computer Sciences Corporation's Index Group, Price Waterhouse, Lester B. Knight & Associates, and Texas Instruments.